We sell only the highest quality seafood available. Since seafood is so perishable, we primarily sell our seafood frozen. We do however, sell Grade #1, sushi grade Ahi, Alaskan Salmon and Halibut on the weekends during the summer months. This is FRESH fish, never previously frozen.  Please call for availability of products as not all items are available at all times.
For more information, please visit the U.S. Food and Drug Administration at US FDA/CFSAN Seafood Information and Resources.
Seafood Products
Ahi, Grade #1
Ahi Poke (limited availability)
Alligator Filets
Catfish, Plain
Calamari Steaks
Cod Torsk
Crab, Dungeness – only available at  Christmas & New Year's
Crab, King Crab Legs
Frog Legs
Halibut Filets
Lobster Tails 8 oz. to 24 oz.
Orange Roughy
Prawns, Cooked
Prawns, Marinated
Prawns, Shell-On, 13-15 or 4-6 per lb.
Seabass, Chilean
Salmon, Filets
Salmon, Smoked
Shrimp, Salad
Sole, Petrale
Red Snapper, Plain
Red Snapper, Sundried Tomato
Scallops, Baby Bay
Scallops, Jumbo
Swordfish
Tilapia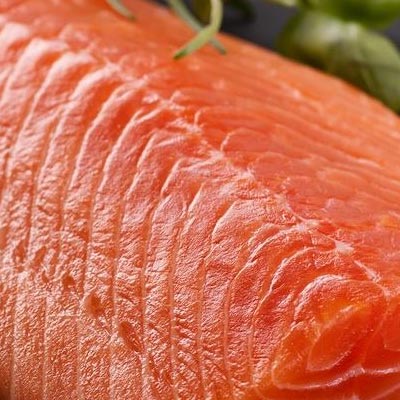 Fish is very versatile because it can be prepared and cooked in numerous ways. It can be left raw, called sashimi in Japanese cuisine.
You can marinate seafood, such as our marinated Red Snapper, Catfish and Prawns as method of curing it, such as escabeche, a common cuisine in the Mediterranean and Latin American.
Seafood can be smoked, such as smoked salmon, which is prepared and eaten in many culturally different cuisines. Fish can be poached, grilled, steamed, baked and fried!